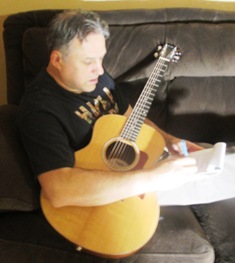 Free Original Song Video Downloads, Printed Lyrics  and Updates
Welcome To My Free Original Song Video Downloads Page!
This page features links to posts of my original songs.    Click on My Video Archives for a complete list of posts of my original songs or guitar lessons.
On this page you will find:
YouTube Video Links to My Free Original Songs  

Printed Lyrics with each video link

Songs can be downloaded from YouTube

U

pdates related to my original song videos
Thanks for checking out this page and watching my videos.
Here Are The Links To My Latest Downloads…
My Latest Song
I'm Gonna Rise
Locked Up Locked Down – An Original Coronavirus Song
Locked Up Locked Down (Coronavirus Statewide Lockdown) An Original Song
You Came To Me
Common Man
Song for Mom
I Don't Wanna Die Before I've Lived
Caffina (you Make My Heart Beat Faster)
Big Dreams
Zombie Trailer Park
Christmas Is Over
Ms Wesley
The Coyote Creek Blues Original Theme Song
Save or Sign Up For Coyote Creek Blues
Save

 this website under favorites. 
Sign Up

to receive Updates on my Original Songs and Free Flatpick and Fingerstyle Guitar Lesson Videos.  

 
Visit me and post a comment, like or pin on Facebook, Twitter, You Tube, Instagram and Pinterest.
Thanks again, for visiting my website.
© Copyright 2015-2018 Coyote Creek Blues ALL RIGHTS RESERVED
My theme powered by Dennis Hartman